Richard Newman
16700+ hours of General Aviation and corporate flying
4500+ hours as an aviation instructor
Airline Transport Pilot with Single- and Multi-engine Land certifications
Certified Flight Instructor for Airplane, S&MEL, and Instrument
Graduate Magna Cum Laude of Old Dominion University, M.S. Education
Graduate Magna party of University of Houston, B.A. Business Administration
24 year career as officer in the United States Army (in Artillery, so speak loudly)
Proud father of a wonderful little girl who does not know she wants to be a pilot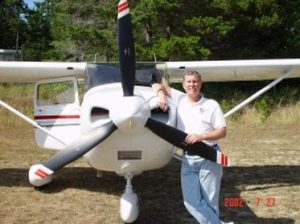 Elise Mckinnon
1500+ hours of Military and General Aviation Flying
400+ hours as an aviation instructor
Commercial Pilot with Single- and Multi-engine Land certifications
Certified Flight Instructor for Airplane, S&MEL, and Instrument
Graduate of Liberty University, B.S. Aviation
Graduate of Georgia Institute of Technology, B.S. Aerospace Engineering
10 year career as officer in the United States Navy
Mama to the best little co-pilot ever!